Outside Groups
The Church's facilities and auxiliary rooms are quite extensive, and are used by several community-based groups. Enquiries are welcomed by organisers seeking space for rehearsals, teaching, meetings and the like. If you are interested you can contact us via this website.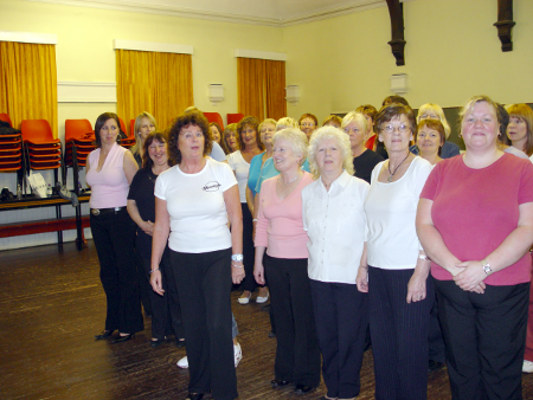 This photograph shows the Church Hall being used by the ladies at a Latin dancing class.
Dundee Operatic Society
Dundee Operatic Society holds rehearsals on Monday and Thursday evenings from 7.30 pm until 10.00 pm.
Guitar Teaching
Tom Cleary teaches guitar on Monday to Thursday evenings, from 4.30 pm until 7.00 pm.
Gaelic Choir
The Gaelic Choir meets on Monday evenings at 7.30 pm. It attends the National Mod and is always looking for singers and Gaelic speakers (or would-be Gaelic speakers) to join them.